Marlies Dekkers
Dutch fashion designer known for her lingerie line Undressed. After winning several awards over the last few years, and having and excellent acceptance of all her new lingerie lines, Marlies Dekkers Lingerie is a brand to stay.
Marlies|Dekkers Undressed lingerie is popular with Nelly Furtado, Fergie and Paris Hilton.
Marlies Dekker nl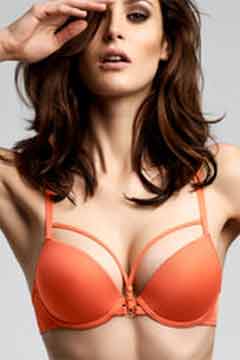 Nederlandse mode ontwerpster Marlies Dekkers is bekend om haar lingerie kollektie "Undressed". Marlies Dekkerrs heeft meerdere awards gewonnen en haar nieuwste kollekties zijn zeer positief ontvangen.
Marlies Dekkers Collections:
Undressed Women (lingerie collection for women)
Undressed Special Sizes (lingerie collection for curvy women)
Undressed Girls (lingerie collection for young women)
Undressed Men (modern underwear line for men)
Undressed Cotton
Undressed Secrets (vintage lingerie collection)
Sundressed (beachwear & accessories)
Sundressed Sunglasses
Nightdressed (luxurious lounge- and evening wear)
Marlies Dekkers Awards
2008 Parisian Creator of the Year Award
2008 New York CILA Award
2007 Prix Veuve Clicquot Businesswoman of the Year Award
2007 New York CILA Award for Best Fashion Lingerie.